Colors and Vibes for 2023
We're officially in a new year! 
You must have noticed that colors are taken pretty seriously at Juliana Heels! 2023 has just started and I've been keeping a close eye on the colors that we'll be seeing a lot throughout the next 12 months. PANTONE's color of the year is "Viva Magenta 18-1750", a color that is described by their own team to be powerful and empowering. It's a shade inspired by all the tones of red found in nature, expressing a new sign of strength.




Our ATHENA - PITAYA NUBUCK BLOCK HEELS SANDALS will give you the exact vibe this color gives out!
WGSN and Coloro have also made their bets and selected a few tones and shades to ignite our curiosity and give us a splash of inspiration.
Digital Lavender 134-67-16
This color has a soothing and balancing property which connects it directly to the growing mental health movement we're experiencing. WGSN believes that this peaceful tone of purple is perfect for interiors and should be part of the fashion industry this year. This color was decided by WGSN to be the color of 2023; it's supposed to bring stability and serenity (shades of purple are usually associated with spirituality, calmness and balance). 

Feel the vibe with: NESOI - VERY PERI METALLIC FLAT SANDALS


Astro Dust 010-42-20
A captivating mid-tone red that would work perfectly for make-up and hair coloring. It's a gender-inclusive color that is also a great update for fashion essentials, outerwear and knitwear. Astro Dust has a special vibe according to WGSN: "this deep mineral tone evokes the dusty and desolate landscape of Mars and captures the desire to explore remote terrains and planets." Interesting, right? 

Feel the vibe with: GAIA - MAGENTA METALLIC HEELS SANDALS
Galactic Cobalt 120-28-32
This is expected to be the most dynamic and influential color out of this selection. It can be used in many ways, including  jewel tone for occasionwear, jewelry and color cosmetics. Galactical Cobalt is intense and brings a touch of technology, being inspired by the new Space Age along with the development of the metaverse.

Feel the vibe with: NYX - BLUE METALLIC HOLIDAY SANDALS

Sage Leaf 072-45-06
This tone brings the idea of reducing anxiety and stress; it's a quiet and serene shade of green that immediately reminds us of forests and woods, bringing a sense of contemplation, rest and reflection. This color would be great for decorating your room, for instance - or even wearing it, to absorb the energy. Shades of green are usually associated with wellness, harmony and growth. 
Feel the vibe with: APHRODITE GOLD METALLIC BLOCK HEELS
Apricot Crush 024-65-27
Last but not least, let's talk about this apricot shade that comes to bring a high and nourishing type of energy! It's playful, luminous and soft at the same time; totally suitable for those days when you feel that you're running out of energy. Apricot Crush is an active and versatile mid-tone that would look great for loungewear, activewear and outerwear.
Feel the vibe with: KEY WEST FLAT SANDALS
Ok, but why am I talking about these colors? Because Juliana Heels is all about the colorful vibes! Have you noticed how each one of these colors will bring you something positive? 
You'll find all of these shades and their variations in our shoes! Browsing through our website, you can see our collections and their different colors and tones. 
I guess we can all agree that the past years have been a little challenging and we're all on the same page here: we want to leave any negative and consuming energy behind and fully enjoy the year that just started. Here at Juliana Heels, we believe that we can use colors as an ally to assist us on the every day journey we have to face. I mean, why not be in style while running errands? 
Start the year with the right colors; start the year with Juliana Heels! Wear comfortable and durable shoes that will give you a lot of options to create different outfits. In the mood for something a little more fun? I've got you. Feeling like rocking in high heels? I do it all the time! Bottom line is: we're more than ready to be with you on every step you take this year! Let's create wonderful things and celebrate all year long!
Here's to a new year full of accomplishments and good vibes!
Sources: https://www.wgsn.com/en/wgsn/press/press-releases/wgsn-and-coloro-announce-key-colours-aw-2324 
https://www.pantone.com/color-of-the-year/2023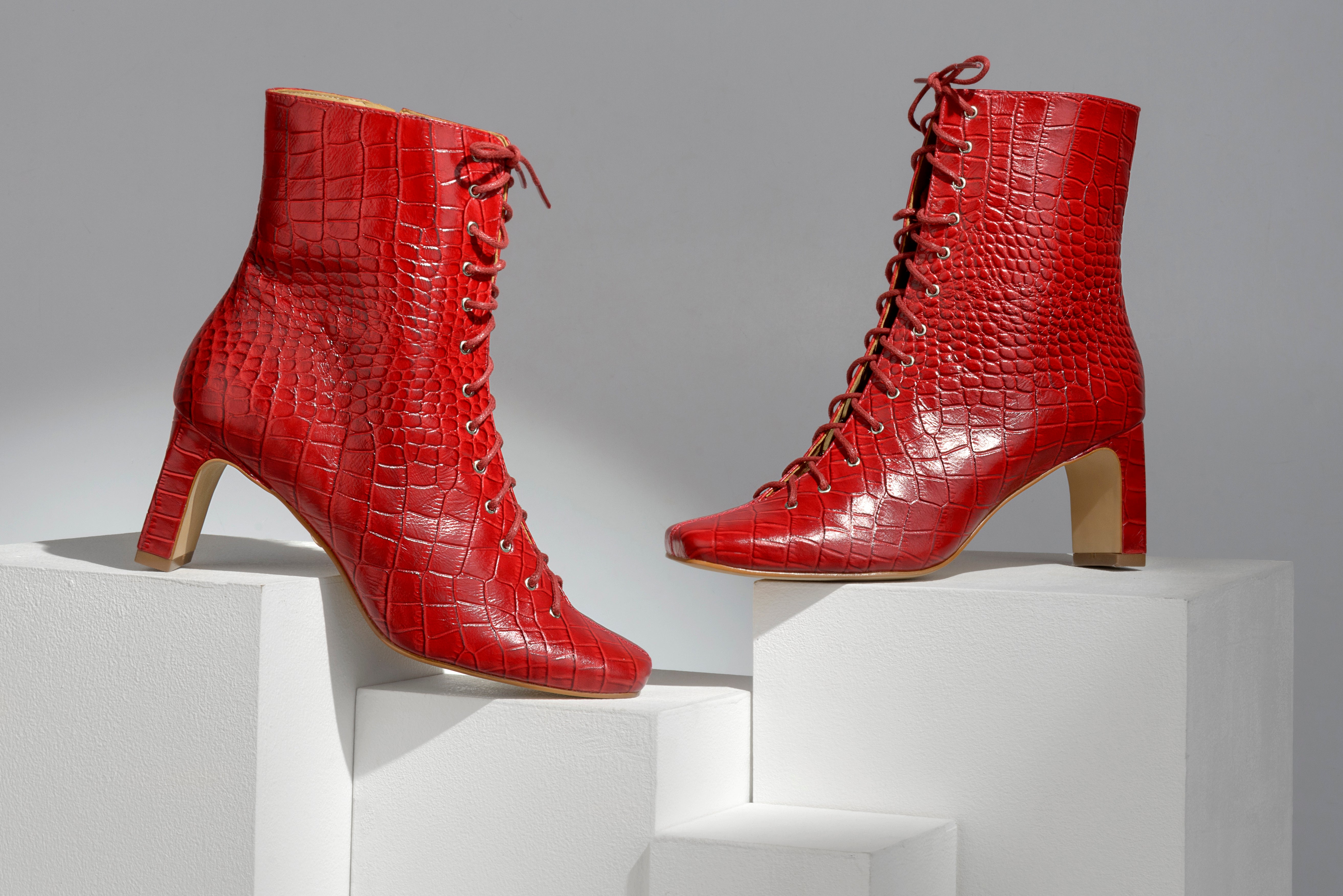 Top 5 coffee shops in NYC Walking through the streets of New York City holding a cup of coffee has a whole vibe; especially when combined with trench coats, beanies, gloves… and boots. One of the ...
Read more