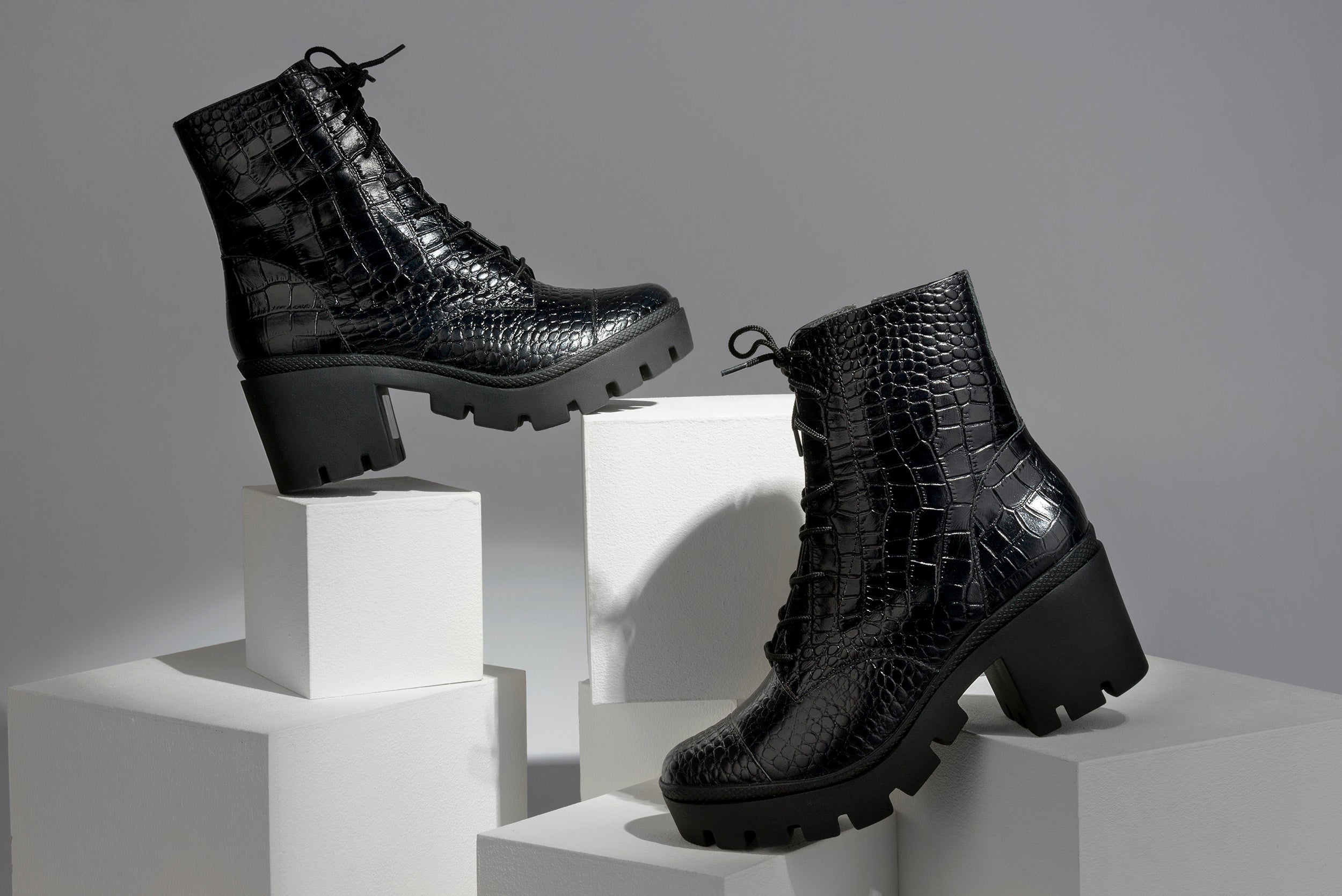 Three models of boots that are timeless and... always an interesting option!
 The first model is ideal for combining style with comfort. The equestrian style boot goes just above the knee.  It transforms even the simplest outfit with a more sophisticated look, whether in the city or in the countryside - where natural habit. Of those pairs that will accompany you every day, make you a more casual or minimalist style.
The second model has a transgressive air, the boots previously limited to the male wardrobe has already become a classic model.  It gives you a youthful air, in a contemporary, urban way and that combines with different styles: from the most romantic (when used with delicate dresses) to something more funky with bold pieces full of personality.
Last but not least: the heel boot, square toe and texture.  The darling model between the 1900s and the early 2000s returned after a few years.  The texture makes the model even more sophisticated. Perfect for work or a special dinner with friends.  For a cooler proposal, use minimalist pieces, oversized jackets and tailoring. Two names that will make you wear this boot with mastery: Carolyn Jeanne Bessette-Kennedy and 

Julia Roberts

the 1990s.

And stay tuned, because our winter sale starts this week!