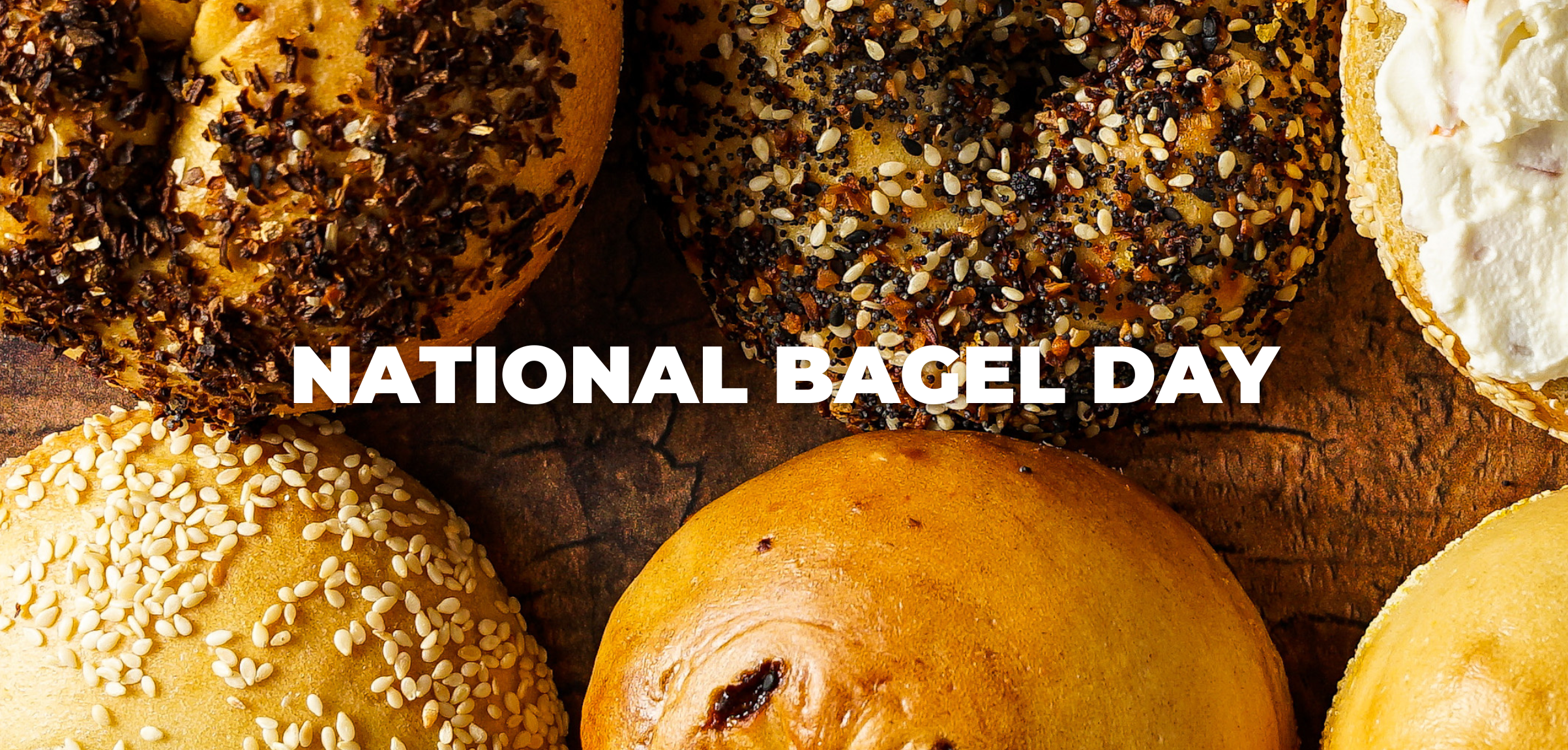 National Bagel Day and the best bagels in NYC!
New York City has so many iconic items, known worldwide and easily recognizable. One of them is a coffee cup - which I've already talked about two posts ago - and the other one is… A bagel! 
We see it in movies, tv shows and even in fashion editorials sometimes. Here in the city everything is fast-paced. We see that people are always in a hurry and the solution tends to be: grab and go. And guess what? There's usually a bagel inside the to-go packages.
Bagels have Western European roots. First registers of this beloved round bread with a hole in the middle come from Poland, more specifically Krakow in the late 17th. It seems that the King of Poland had forbidden Jews to bake their bread, so they came up with an alternative: they started to boil the dough!
 If you wish to go deeper on the history of this beloved round bread, there's a book called "The Bagel: The Surprising History of a Modest Bread" written by Maria Balinska, where she explores the bagel's journey from Europe to pretty much all American's fridges and tables.
One of my favorite things about bagel is that it is a one-size-fits-all kind of food: there are no rules when it comes to creating your own toppings; these round pieces of dough are crisp, chewy and will taste delicious whether you make it sweet or salty… Bacon and egg for breakfast, salmon and cream cheese for lunch. That's just perfect. Smooth like butter. Speaking of which… A warm bagel with melted butter would totally level up my mood right now.
You'll find a bagel store everywhere you go not only in NYC but all through the US. Of course there are those places that are known to sell the best bagels, and that's what I'm just about to share with you: 
1 Bagels & Schmear
Where: 116 E 28th St, New York
I've just recently been there and was mesmerized by the variety of flavors they have available. Their menu is divided by Breakfast and Lunch and you'll find from the classic egg, bacon and cheese to strawberries and tofu. Highly recommended! 
EYE-CATCHING ALERT: 
Can we talk about these stunning boots I'm wearing? These were a special edition called "Bota de Milhões" and we still have a few pairs available! Leave a comment down below if you're interested in purchasing yours and we'll get back to you! 
Ok. Moving on:


2 - Tal Bagels
Where: 333 East 86th st, New York
This is New York Magazine's best bagel on the Upper East Side! Always fresh from the oven, warm and with zero chemicals added to their recipe. Their bakery is simply amazing and they even have sugar and fat-free desserts, such as cakes and cookies. The main item on the menu is the smoked fish bagel, so make sure you try it! 
3 -  Absolute Bagels 
Where:  2788 Broadway, New York
Now, heading to the Upper West Side, we have the magnificent Absolute Bagels and their absolutely tasty recipe. It's one of the most popular places in Manhattan so you might encounter a long line outside the store but I guarantee you: it'll be worth it! 
4 - Russ and Daughters Cafe
Where: 129 Orchard Street, 179 E Houston St and 141 Flushing Ave.
They call them-selves the "Best Jewish comfort food in NYC! A beloved classic with vegetarian and kosher friendly options. They've been operating since 1914 and are available in three different locations. Each one of them has its own vibe and honestly, they all deserve a visit. It's definitely a must! 
5 - Kossar's Bagels & Bialys 
Where: 367 Grand St, New York and 536 West 30th St.
A tradition you can taste since 1936, a classic of the Lower East Side. They've been horoing their roots for over 80 years and they've been doing it perfectly. Kossar's menu is full of mouthwatering options and it simply can't go wrong with any of them. Visit one of their locations (or both of them, why not?) and thank me later!


Did you like it? Already knew them? Know another cool Bagel place in NYC? Leave a comment about it below:
We're officially in a new year!  You must have noticed that colors are taken pretty seriously at Juliana Heels! 2023 has just started and I've been keeping a close eye on the colors that we'll be ...
Read more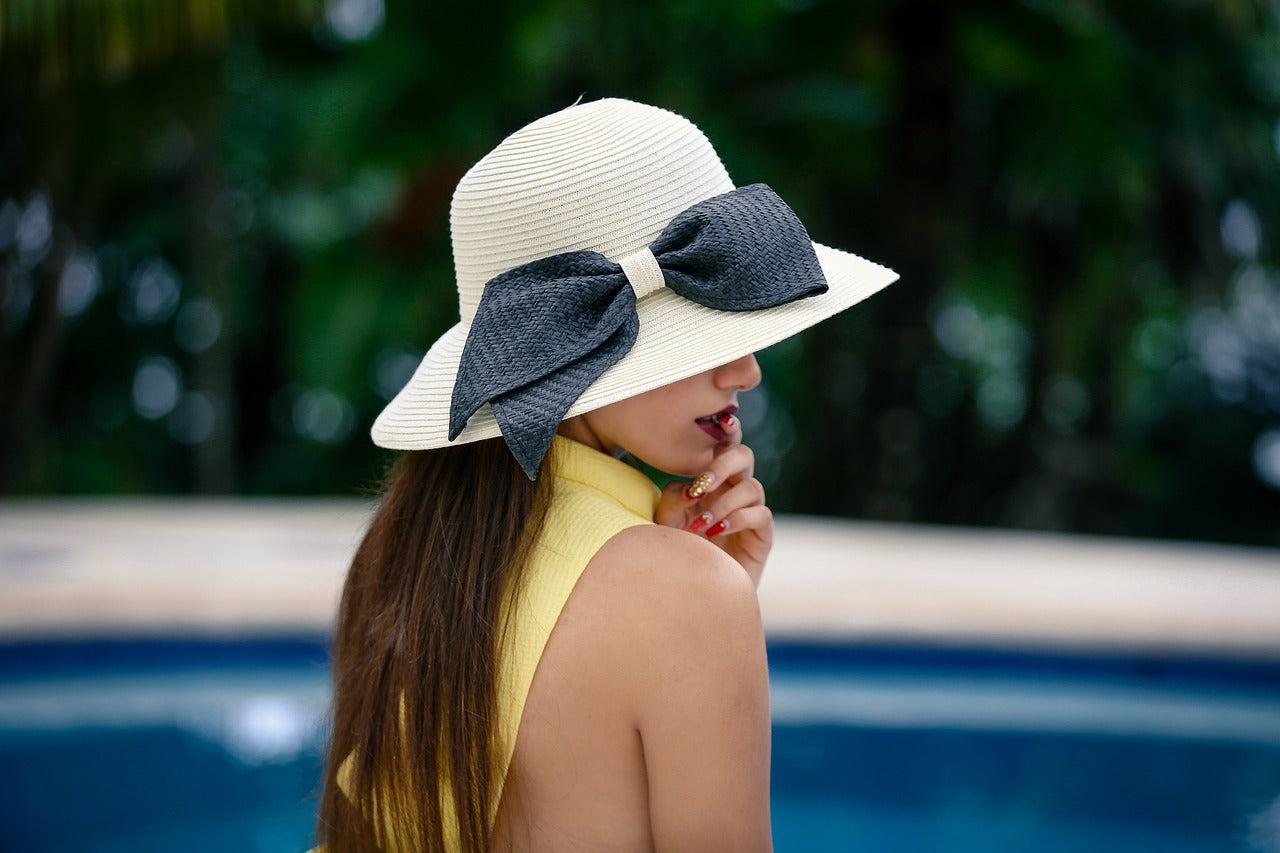 Yes, there is a day entirely dedicated to… hats!  Nowadays, hats are one of the most stylish accessories in the fashion industry but of course, it wasn't always like that. History shows that hats ...
Read more