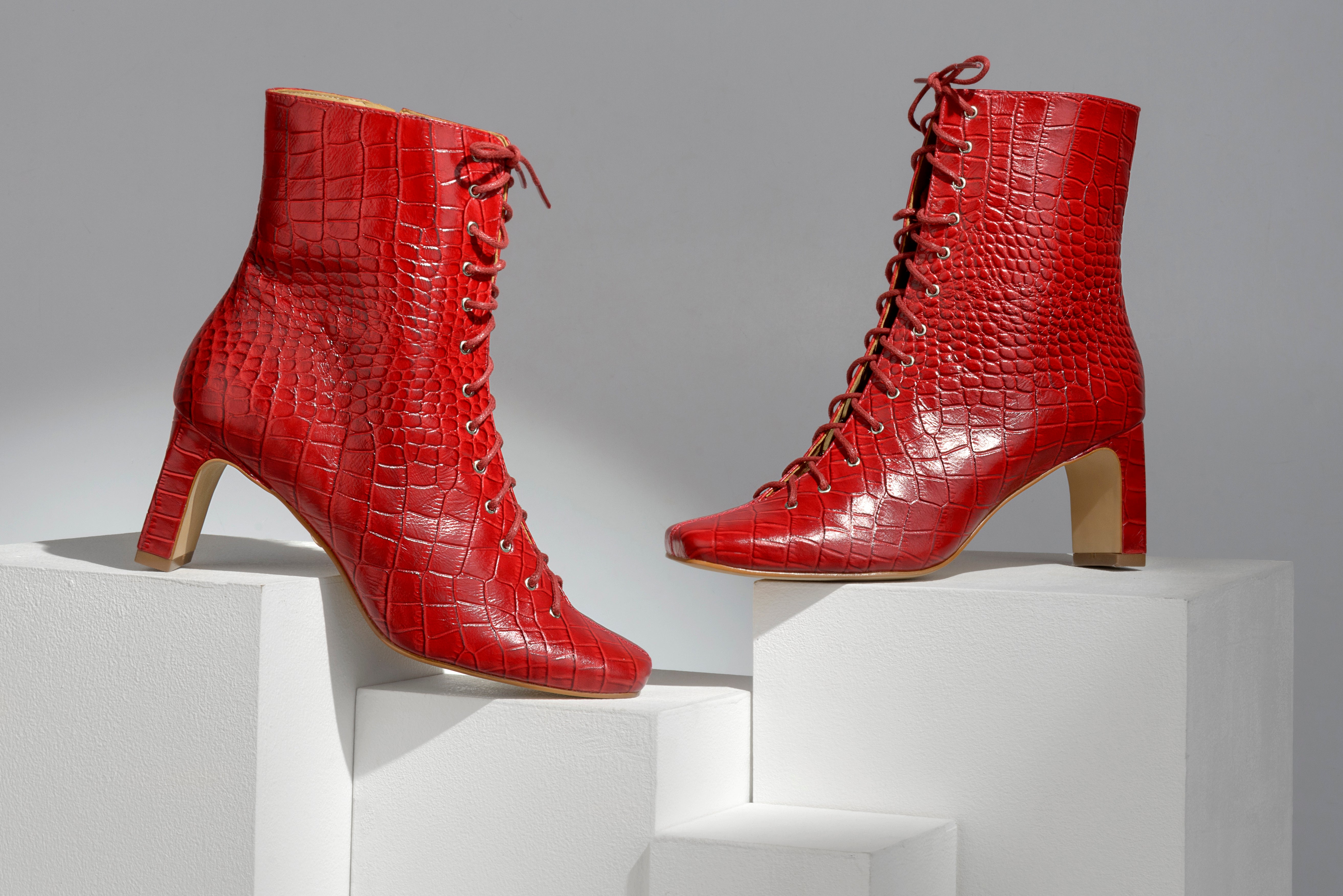 Top 5 coffee shops in NYC
Top 5 coffee shops in NYC
Walking through the streets of New York City holding a cup of coffee has a whole vibe; especially when combined with trench coats, beanies, gloves… and boots. One of the many good things about Juliana Heels is that you'll find shoes suitable for all four seasons and, now that the weather is cold and snowy, we've got just what you need to keep your toes warm and comfy (and make you walk around NYC looking like you just came out of a movie set).
Now, I've made a selection of my favorite coffee shops in the city for you to visit this winter while wearing your favorite pair of boots from Juliana Heels. I will also give you a suggestion of which boots to wear when you visit each one of them, because it's always so much fun to picture every shoe of every collection we have in different occasions, places, and weathers. 
1 - Mariebelle

Where: 484 Broome St, Soho, New York
This is my go-to. It's a high-end chocolatier, and the space is divine! They have a cacao bar and a tea salon where they serve a variety of hot chocolate and mouthwatering goodies, such as chocolate truffles. Their chocolate products are handmade using the highest quality single origin cacao. That could only result in the most unique chocolate you will ever try! Trust me, there's nothing like it.
I suggest that on the day that you deceit to go visit Mariebelle, you go wearing the Robyn Victorian Red Ankle Boots. It will suit the nice atmosphere of this amazing place, making you look stylish and elegant at the same time! 
2 - Culture Espresso

Where: 72 W 38th St, Midtown West, NY

An independent and locally owned coffee shop, where  you will  find the classic type of coffee everyone loves, like macchiato and cortado. It can't go wrong. But the best part is: They were voted to have the best chocolate chip cookie in NY; you simply must try it!
My boot recommendation now is the Taylor boots! It's sophisticated and comfy. It will you ready to grab your coffee and go walk around the city. 
3 - Kobrick Coffee

Where: 24 9th Ave, West Village, NY


A classic gem in the heart of Manhattan. They have 102 years of expertise and 4 generations of the Kobrick family have been working with the store! They offer a full experience through their coffee, which is one of the best you'll find in the city. Make sure you try one of their coffee cocktails: it will definitely keep you warm for the winter.
I suggest… the Lana boots. I'm not quite sure why, but I feel that these boots will totally suit the vibe of this coffee shop. 
4 - Bibble & Sip

Where: 253 W 51st St, Midtown, NY
A family owned coffee shop that serves delicious espresso, fancy lattes, tasty macarons and unbelievably flavorful banana breads. Everything is made-in-store and the atmosphere is super nice. Two very interesting options on their menu are the Lavender and Jasmine flavored latte. The Earl Grey Cream Puff is a must! 
Lace up your Amy boots and get ready to receive compliments from everyone in the establishment.
5 - Abraço

Where: 81 East 7th St. East Village, NY
Their in-house bakery is absolutely fantastic. They serve macchiatos, espressos, lattes, and they only serve whole milk and half&half, as well as evaporated cane sugar. The coffee is house-roasted and a specialty of their menu is the olive oil cake and cured olive cookie.
Also, if you're in the mood, they can serve you cocktails!
I would go wearing Elevation. Maybe grab a coffee on the way to meet some friends for a night out?
You can totally match these boots to any type of outing you wish, just like you can match them with any type of outfit. Since it's getting colder and colder, the important thing is that you get warm enough and comfortable enough to go outside. Although it gets a little challenging to combine style + comfort + warmth, take it step by step. I like to plan ahead, so I don't need to worry about it before I have to leave. Thick socks, thick leggings, thick shirts and lots of layering: it can't go wrong.
And, once I go outside and step into a coffee shop, I have two moods: either I just like to chill and enjoy the vibe, taking my time with every sip and maybe do some work or some journaling; or, I just grab and go. 
Either way, I make sure to wear the best pair of shoes for every occasion.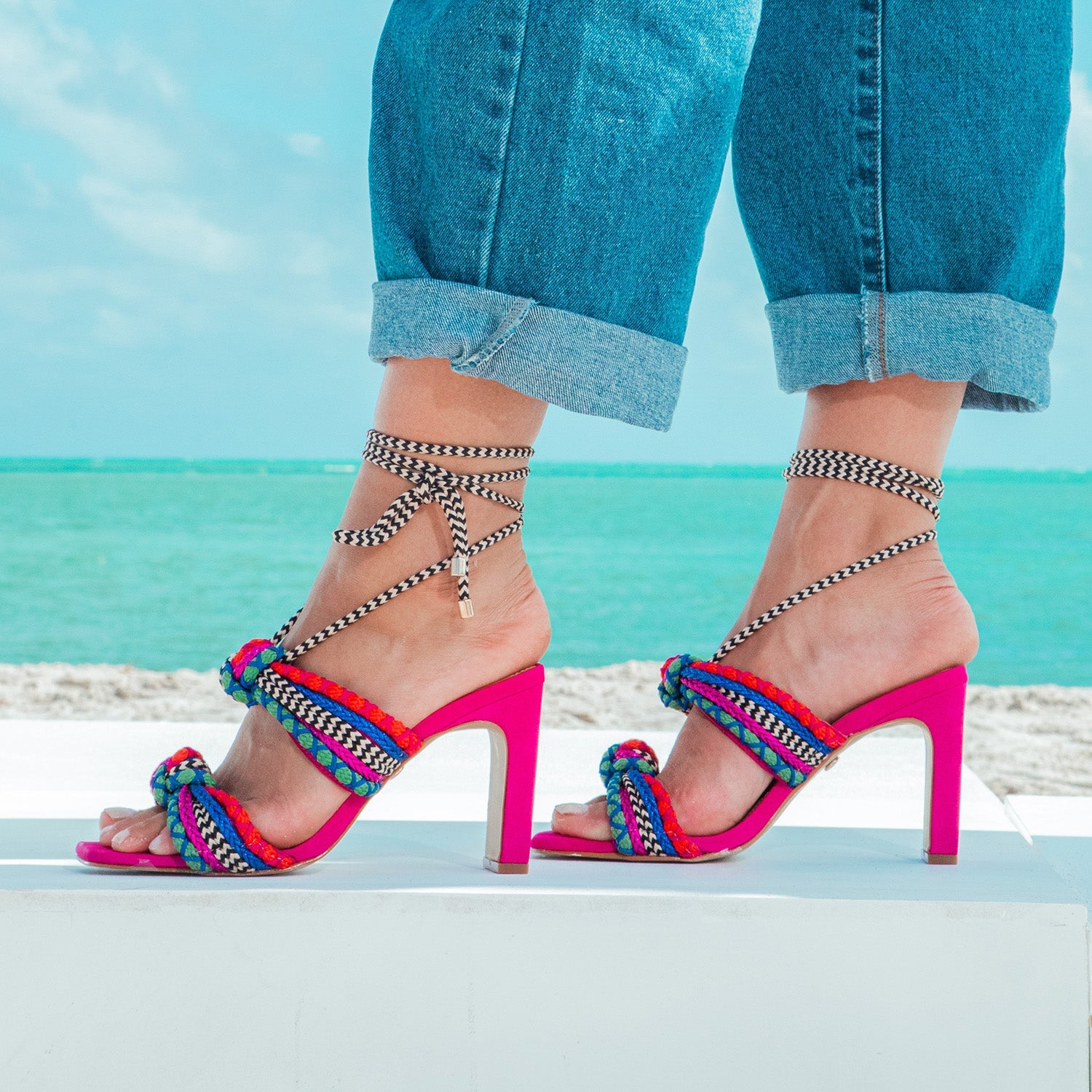 We're officially in a new year!  You must have noticed that colors are taken pretty seriously at Juliana Heels! 2023 has just started and I've been keeping a close eye on the colors that we'll be ...
Read more