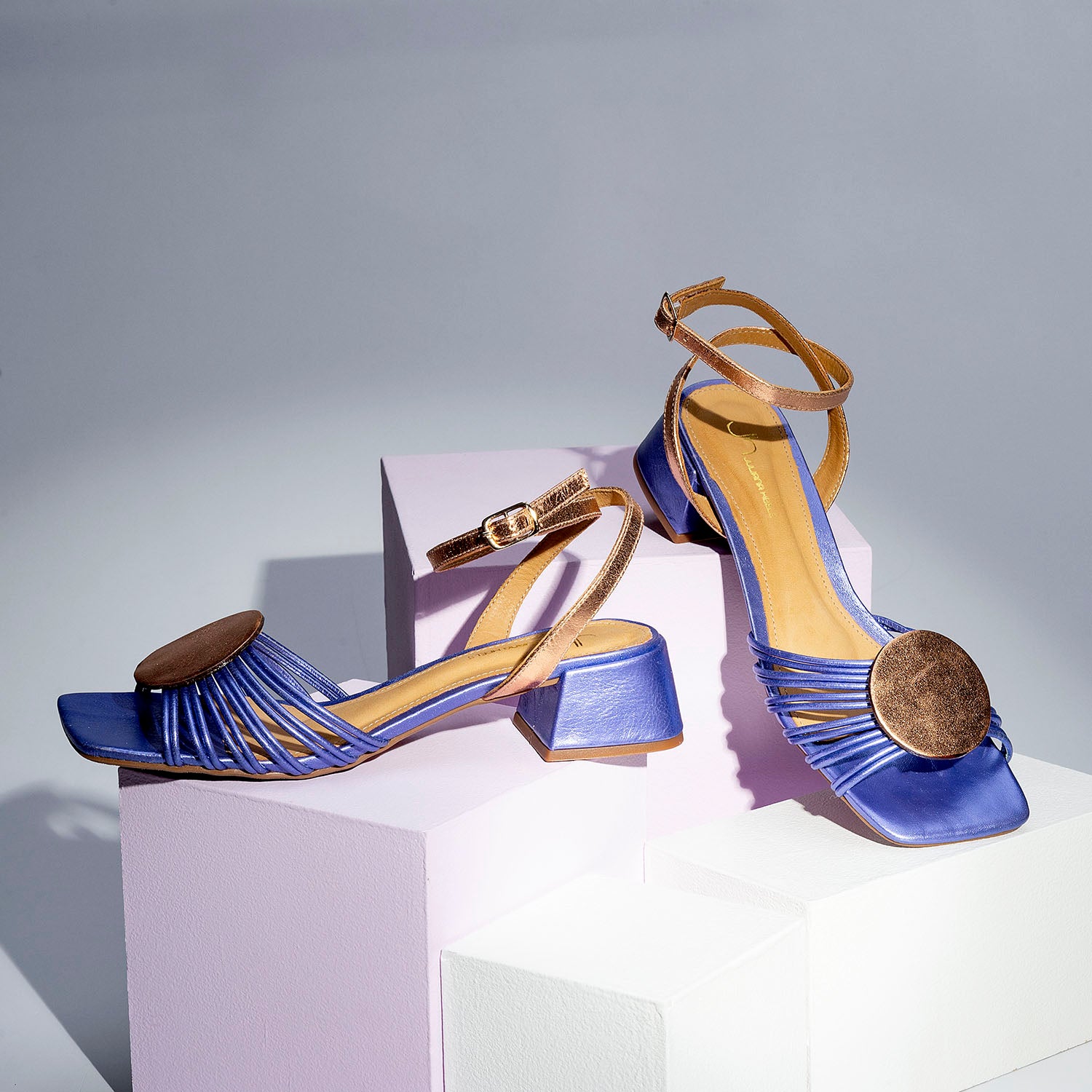 Juliana Heels Mother's Day Gift Guide
Mother's Day is the moment to show your mom — biological or otherwise — how much you admire her and all that she does for you, your siblings, and everyone else in her life. But when the holiday comes, it may feel next to unthinkable to get a Mother's Day gift that satisfactorily expresses your love and gratitude. So, leave the guesswork to us and check out our guide. We pulled together a collection of extraordinary Mother's Day gift ideas. A pair of shoes is a practical and fun gift to earn and one that feels personalized. It's as effortless as finding her favorite color, pattern, or style. We curated flats, sandals, loafers, and heels that we think she'll love. You'll find shoes from our newest collection of new arrivals that she can wear for spring, summer, and beyond. While some of these picks are nicely fitted to be given by daughters and sons, all of them can work for mothers-in-law, aunts, grandmas, stepmoms, and godmothers, too.

Why mom will love it: playful patterns.
If you're looking for something unique, try the Cape Cod Square Toe Flat. This sweet flat is a special gift. With Cape Cod, she can show off her fierce attitude. It easily slides on and off and is designed by ethnic colorful cross jute craftsmanship and rubberized sole to let feet move comfortably. Best of all, it comes in fun, stylish patterns in beautiful colors. For the new mom who would love a comfortable shoe, Cape Cod is also a winner.
Why mom will love it: all-in-one sandal.
The Delaware Beige Loafer has it all. It's comfortable, and it's stylish! This loafer is designed to be worn with the heel folded down as a slipper or up as a loafer. It's something she can slip on when going to work, going to the spa, or gardening outdoors. She'll love this for the warm weather months.

Why mom will love it: stylish with neutral colors.
She gave you her best and deserved nothing less than it. The Kauai handmade flats are the best Mother's day gift ever! She will flat-out fabulous. This is a flat lacquered square insole and leather upper in striped canvas and macrame buckle in raffia. It's something she can slip on when walking on the beach, in the park, or having brunch with her friends

Why mom will love it: Comfortable and modern Heels.
If your mom likes to wear heels, Maui will fit her perfectly. The platform heel will keep feet cozy, while the open toe makes them airy and comfortable for sunny spring days. The ideal way to elevate her beach style is the woven platform; they feature jute craftsmanship, leather upper in striped canvas, macrame buckle in raffia, and lacquered sole. The Maui Platform sandal flawlessly combines comfort and perfect heel.  

Why mom will love it: soft luxury.
Give mom extra confidence with a unique flat. She'll love the color of Santa Monica. She will step out in style in this slip-on flat showcasing leaf toe with strips in PU synthetic material and a circular leather top that adds charm to the sandal. With Santa Monica's pink and green flat, she can walk in high style.

Why mom will love it: Sophisticated-casual.
 Meet the pair that looks perfect from every angle. She's going to love it! A sleek & stylish flat with three colors to pair back to. This tri-color slip-on shoe is an easy way to add strong style sense to Spring looks. The vintage-inspired palette is muted and sophisticated, outlined by top-stitched detailing. It's a perfect gift for Mother's Day.

Why mom will love it: pretty in red.
West Virginia is a charming Mother's Day gift any mom will love. Thank her for all she's done by pampering her with this deluxe mule. It's made with soft, genuine leather,  large rounded studs, and smaller studs sprinkled along the side. Spring's most fabulous slip-on shoe is versatile and textured. Don't be surprised if she wants to wear it everywhere. It's a feminine shade that's so pretty for spring. One of our best sellers, the comfortable mule, is a guaranteed hit.
This Mother's Day, take mom or any special woman in your life one of these bright springtime shoes. Our guide has something for everyone. See the shoes illustrated above and more gifts for mom here.