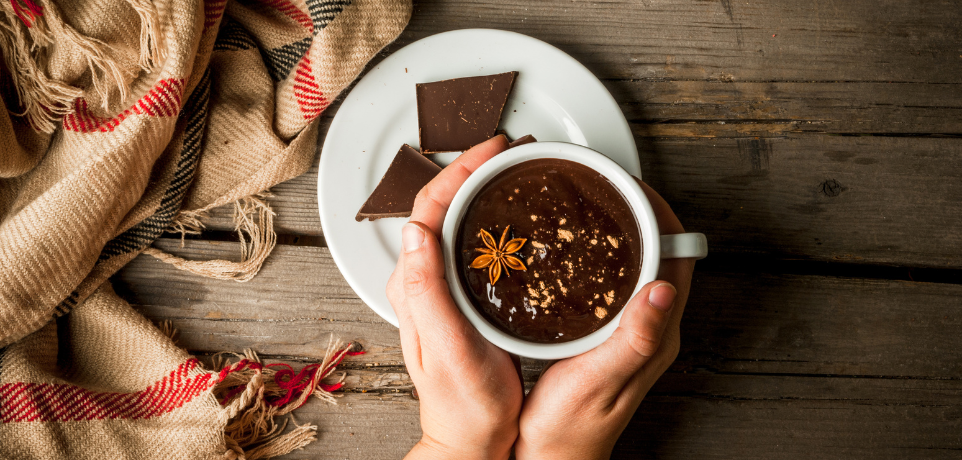 Hot chocolate: a worlwide favorite!
Ok. I'm about to talk about a sensitive topic here today.
If diamonds are a girl's best friend, hot chocolate is like the cool grandma that lets you go to bed later than you should have. 
Nothing compares to that first sip of a warm, creamy and sweet drink that makes you feel instantly good. I don't know about you, but just the thought of me holding a mug filled with hot chocolate makes me want to cuddle with a fluffy blanket in front of the tv to watch my favorite show for the hundredth time. 
And since I've created this image in your head, I thought I'd share some recipes for you to try before the winter is over. But before we do that, how about a quick storytime? 
For starters, hot chocolate wasn't "hot" at all; over 2.000 years ago, the Mayans used to make a chocolate drink by smashing cocoa seeds and turning it into some type of paste, then adding water, chili peppers and cornmeal. They would just pour the mix into another container and keep pouring it from one container to another, and after a while, the liquid would create a thick foam and would be ready to drink. 
Years later in the 16th century, the Spanish Hernán Cortés was responsible for bringing the idea of drinking chocolate to Europe and soon enough, it spread to countries like the Netherlands and France, which resulted in a variety of new recipes that had sweetened the drink, made it thicker, more or less creamy, added all sorts of toppings and… here we are! 

I could not start this list with a recipe that isn't a Brazilian one, right? It's pretty simple but very very tasty. And the nostalgia makes it even more delicious.
1 cup of whole milk milk
4 oz of heavy cream
4 tsp of cocoa powder

Before lighting the stove, add the cocoa powder and the heavy cream inside a pot; mix it until it gets smooth and without any lumps; add the milk and mix it again; then, light up the stove and mix it for around 8 minutes. All done! You've got yourself a delicious hot chocolate! Tip: it gets even more creamy after it cools down for a little bit! 
I must say: adding like 5 marshmallows makes it sweeter and it makes me think of those movies where children get together in front of a bunfire holding a mug in their little hands. So adding marshmallows might be another tip!
Since I've already mentioned France, it's only fair that we learn how to make hot chocolate like the French. If you're not into the bitter flavors, you might want to add a little more sugar.
1 ½ cups of whole milk
½ cup of heavy cream
2 tsp of powdered sugar
9 oz of bittersweet chocolate
Start by chopping the chocolate; in a pot, pour the milk and the sugar over medium heat until it bubbles; remove the pot from the stove and add the chopped chocolate, stirring until it melts; return the pot to the stove and stir until everything is completely mixed; voilà!
Some French like to serve it with a generous amount of whipping cream. I mean, why wouldn't they? 
Remember storytime, when I said that the Mayans started this whole thing? Let's take a short trip to Mexico and savor an amazing Mexican hot chocolate! 
2 cups of whole milk
5 oz of bittersweet chocolate, chopped
1 tsp of sugar
1 tsp of vanilla extract
1 tsp of cinnamon
¼ tsp of cayenne
In a saucepan, pour all the ingredients over medium heat until it starts simmering, not boiling; simmer for 2 to 3 minutes while stirring well; whisk before serving to create a foamy top layer; pour it into two mugs and enjoy! Cinnamon and cayenne together tastes heavenly! 
In Italy, hot chocolate is literally… hot chocolate. Dark chocolate pieces are melted into heavy cream. And that's it. They add cornstarch to make it even thicker and pour it into a mug. That might be my favorite recipe, honestly. 
No country on Earth knows better about spices than India. And they obviously took things to the next level with a variety of ingredients that could only result in an explosion of sensations and flavors:
1 cup of water
1 ½ cups of milk
½ tsp ground ginger
1/8 tsp ground cardamom
½ tsp cinnamon
2 whole star anise
2 tbsp brown sugar
¾ cup of white chocolate chips
In a pot or a saucepan, whisk water, cardamom, ginger, star anise and cinnamon together over medium heat until it starts boiling; reduce the heat and add the brown sugar and milk; stir until fully dissolved; reduce the heat to the lowest temperature and add the white chocolate chips; remove the star anise, pour it into mugs and enjoy your trip to the west side of the world!


Wow, I can even smell chocolate everywhere now.

Which one of these recipes will you be trying? Do you have a recipe to share?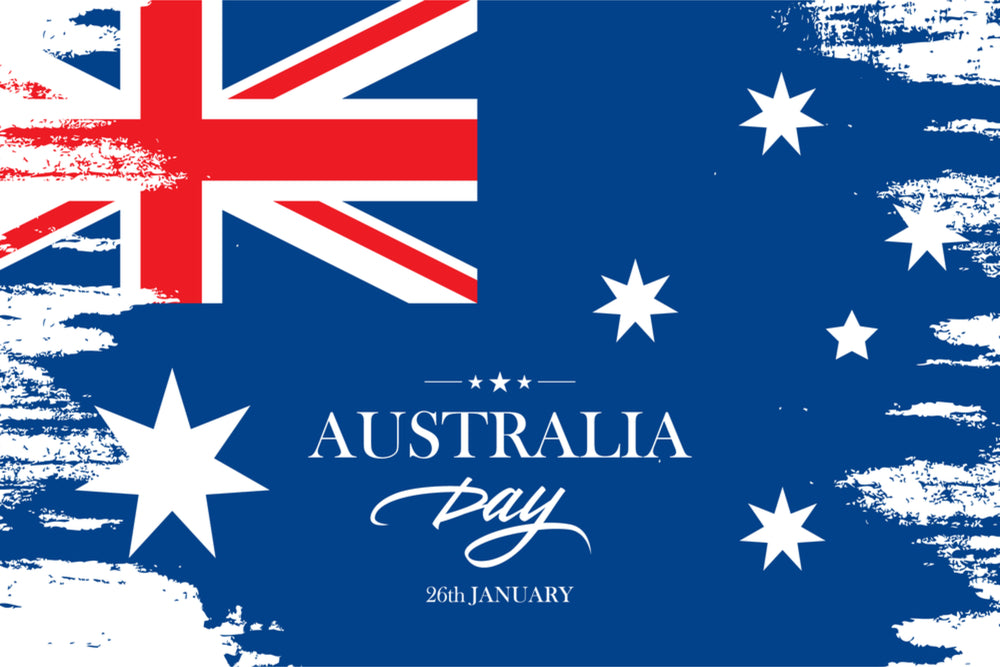 Happy Australia Day, everyone!
Today is the day to celebrate and honor this amazing country, its cultural diversity and everything that makes Australia what it is! Australia is one of the largest countries in the world - on a l...
Read more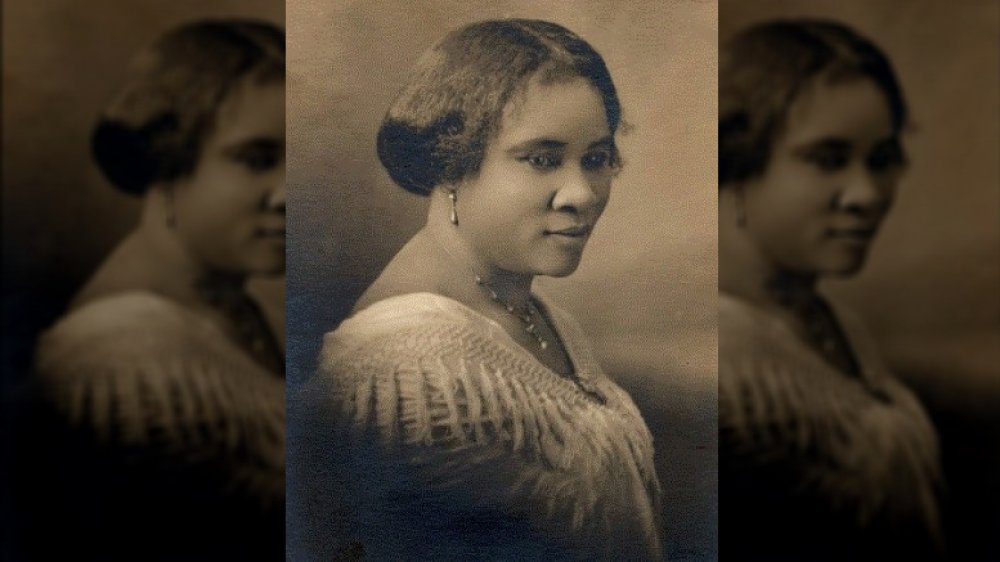 The one and only Madam CJ Walker
Sarah Breedlove was born in the state of Louisiana, in a city called Delta. She was the first of her family to be born as a free woman after the Emancipation Proclamation. Little did she (or anyone...
Read more